PRE WEDDING GALLERY
So what's this pre wedding photography all about then? Well, most people won't have had their photograph professionally taken, even less as a couple, and the majority of people won't feel 100% comfortable in front of the lens either. I fall into this camp too! What a pre wedding photography shoot, or engagement shoot will do, is give you the opportunity to get a feel for the way the process works, and get used to being photographed together before your big day. Not only will it give you much more confidence when having your photograph taken, but it will also give us the chance to get to know each other better, and give me a better understanding of the kind of photographs you like.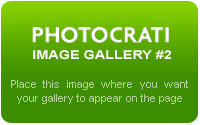 There really is nothing to worry about either – it's all very relaxed and fun! So long as you're happy showing each other a little affection in front of the lens (you may squirm at first – but it soon fades!), it's then up to me to put you in the right location. Whilst I might offer some simple advice on stance, there are no awkward poses or anything overly staged. The aim is to provide you with a great, natural looking set of photos of the two of you together, doing whatever it is you normally do!
The location of the shoot really is up to you – it could be somewhere special to you both, perhaps where you proposed, or a local woodland walk, even a National Trust property. Or, leave it to me and I can suggest a few places. For the more adventurous we could even organise a little day trip to your favourite spot. Sessions usually last somewhere between 1-2 hours, and you're welcome to use your photos as you please, whether it be for a signing board, guest book or for your wedding website.